Dear Sarah,
Welcome to
Word of Mouth
, the e-news for everyone who cares about improving the oral health of all Maine people. To make sure you continue to get our emails, add
mdac@mcd.org
to your address book. If you don't wish to receive this communication you may easily unsubscribe at the bottom of this page.
Maine News 
Island Falls Residents Vote to Add Fluoride.
In a vote of 33-9 the residents of Island Falls voted to add fluoride to the town water supply last night. In a letter to the Houlton Pioneer Times, Maine CDC Director Dora Mills summed up the reasons for supporting this measure. "Everyone benefits because of the availability of fluoridated water in schools and public places, along with those who have fluoridated water in their homes.   Everyone gains from living in a healthier community, where fewer days are lost from work or school because of dental pain that could have been prevented, and where fewer dollars are spent on dental care, including tax dollars for care that is subsidized.  Fluoridation is a cost-effective way to assure that all members of a community have access to this preventive health measure, without regard to income, insurance, ability to access dental care, age, or other socio-economic factors." 
MeHAF Grants $220,500 to Expand Oral Health Services for Rural and Low-Income People Across Maine

The Maine Healthcare Access Foundation has just made eight grants to providers throughout Maine. According to MeHAF "The grant funds will be used by oral health providers to expand their capacity to see patients by building new dental operatories, purchasing or upgrading state of the art equipment, or expanding office or clinic space in areas where demand for basic oral health services has been increasing." For a list of grant recipients
go here
. 
Maine Oral Health Workforce Development Project funded 
The Oral Health Program has received $280,000/year for three years to expand an existing dental loan education repayment program and develop a new, low interest revolving loan program, administered by the Finance Authority of Maine(FAME), that will help providers who participate in the Medicaid program to establish or expand practices in shortage areas to equip or upgrade needed equipment.
Keeping up with National Health Reform and Oral Health.

Matching Health Benefit Packages to Health Needs: Key Issues To Consider In Health Reform

is the title to a webcast and three brand new reports from the

Kaiser Family Foundation

. One of the reports,

Oral Histories: Report From a Dental Fair for Uninsured Adults

, profiles patients attending a dental fair in rural Virginia to highlight the impact of lack of coverage for oral health services on adults. Uninsured adults have vast oral care needs, and untreated dental problems can have serious health, employment and social consequences, highlighting the relationship between inadequate benefits and unmet health needs. 

The

Children's Dental Health Project

has a newly designed web site and a new e-newsletter

CDHP Health Reform Dental Check-up

, both of which are excellent ways to keep abreast of what's happening in Washington on health care reform as it relates to oral health. You can sign up for the e-news from their web site at

http://www.cdhp.org/.

CDHP health reform and oral health talking points, should you communicate with your Washington representatives are:
Oral health is a critical component of overall health and it must be included in any efforts to reform the system. 
Universal coverage must include universal dental coverage for children and adults; and an expert in oral health must sit on any health benefits advisory committee. 
The oral health provisions contained in the House Tri-Committee bill and the Senate Health, Education, Labor and Pensions (HELP) Committee bill must be preserved.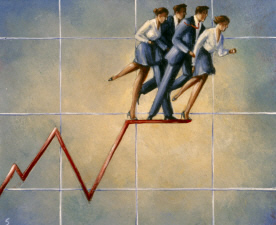 Oral Health Workforce Issues 

·  What is the current status of access to oral health services?

·  Which workforce strategies hold promise to improve access?

·  How can stakeholders improve the regulations and structure of oral health care delivery to improve access?

These are the questions addressed in an Institute of Medicine workshop last February that identified challenges that include

a lack of coordination and integration among the oral health, public health, and medical health care systems; misaligned payment and education systems that focus on the treatment of disease rather than prevention; the lack of a robust evidence base for many dental procedures and workforce models; and regulatory barriers that prevent the exploration of alternative models of care. 
The full report, along with a two-page summary, is available on the Institute of Medicine site. 
Medical Home, Dental Home...Health Home
Primary care providers have been moving toward the concept of a a "medical home" for several years, where patients are at the center of a coordinated system of care. There is also growing recognition that the "dental home", and better yet, a "health home" is a model with great promise. The National Maternal and Child Oral Health Resource Center has published a quick and easy PDF slide show on
"The Dental Home: A Summary from a MCHB Expert Meeting"
which is available
here
. For a more indepth analysis
"Environmental Factors in Implementing the Dental Home for All Young Children"
by Burton Edlestein is available 
here.
Upcoming Conferences 
New England Regional Minority Health Conference, From Disparities to Equity, the Power to Make Change
 will be held on October 14, 15 & 16, 2009 at Westin Hotel in Providence, Rhode Island.  This will be a dynamic forum to develop strategies to eliminate racial and ethnic health disparities. Over 600 health professionals, community health workers, nurses, physicians, legislators, academicians, employers, community based organizations and health care consumers from across the region and around the country are expected to attend. For more information, and to register, go to
http://www.nermhc.com/
12th Annual New England Rural Health RoundTable Symposium, "Take Two Aspirin and Call Me...in 100 Days: Rural Workforce Challenges,"
at the Marriott at Sable Oaks in Portland, Maine on October 30,2009. Registration and sponsorships are open at
http://www.newenglandruralhealth.org/activities/symposium.htm
Next Meeting
September 25
9:45 AM - 2:30 PM MCD Augusta 
Learn about Maine's oral health surveillance project, hear from the National Center for Disease Control representatives on why coalitions, school sealants, and fluoridation matter... and much more! 
Lunch is provided, but let us know you are coming by Sept 23.
Register:djones@mcd.org
207-622-7566 ext 258
Free Training Available
KOHP provides training on how to do oral assessments with young children, provide caregiver guidance and early prevention techniques- including fluoride varnish.
This training for healthcare, childcare and other family service providers is available for free. KOHP has also begun to offer a "Train the Trainer" course for those interested in delivering this curriculum.
For more information on scheduling a training or becoming a trainer, contact:
The mission of the Maine Dental Access Coalition is t

o advocate for and improve access to quality preventative  and comprehensive oral health care  for all Maine people.