Dear Sarah,
Welcome to
Word of Mouth
, the e-news for everyone who cares about improving the oral health of all Maine people. To make sure you continue to get our emails, add
mdac@mcd.org
to your address book.
If you don't wish to receive this communication you may easily unsubscribe at the bottom of this page.
Join the new MDAC work group on fluoride!
MDAC recently convened a meeting of stakeholders on how to best support community water fluoridation. One outcome was the establishment of a working group on fluoride and fluoridation to develop proactive approaches to reinforcing the value of fluoride in preventing poor oral health.
This group is interested in expanding its membership to any MDAC members that have an interest, and in reaching out to new institutions and individuals who would like to be part of this discussion. For more information contact
sshed@mcd.org
.
Maine News
Dentists Who Care for ME,
a day of free dental care was offered by members of the Greater Portland Dental Society. Thirteen dental office opened their doors for free cleaning, fillings and extractions to low-income people who had urgent and pressing needs for dental care. An estimated 700 people were seen and services valued at over $50,000 were donated. The full Portland Press Herald article is
here
.
5 Tips for Re-Enrolling in MaineCare.
Now is the time for dental providers to enroll, or re-enroll, in MaineCare so claims can be processed under the new (and improved) MIMS system. Because the re-enrollment rate has been slow, and because Maine can ill afford to lose any dentist willing to accept MaineCare patients, one dental office has developed a set of tips to make it easier for others to be successful in completing the process.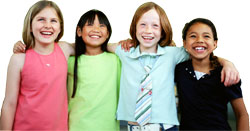 National News

School Based Sealant Programs Work

There is more research supporting the effectiveness of school-based sealant programs in the November issue of the Journal of the American Dental Association. Dental sealant programs typically target schools that serve large populations of low-income children and focus on sealing newly erupted permanent molar teeth. They work in collaboration with local dentists, dental associations, school nurses, administrators, public health clinics and parents. "School-based dental sealant programs increase sealant use and reduce tooth decay," said Dr. Barbara F. Gooch, CDC Dental Officer and the report's lead author. "Although we have evidence that dental sealants provided in school programs can prevent about 60 percent of tooth decay in sealed permanent posterior teeth, this preventive intervention is underused, especially in children from low-income families."

New recommendations

for sealant programs are designed to assist state and community oral health programs interested in implementing their own programs and also to assist private practitioners who provide care in school-based settings. "Sealants are a major public health intervention that is underutilized. Dentists in communities without a SBSP should advocate for one as a cost-effective strategy to help reduce dental disease according to Dr. Gary Rozier, who chaired the work group and is a professor of Health Policy and Management at the University of North Carolina at Chapel Hill.

Read on....

Better Health at Lower Cost: Policy Options for Managing Childhood Tooth Decay

The

Children's Dental Health Project

has begun a "TrendNote" series that highlights emerging trends in children's oral health as well as policies and programmatic solutions grounded in evidence-based research and practice. The first publication focuses on preventing and managing childhood tooth decay- its importance, what the evidence shows works, and why policy makers might want to realign policies and programs to be more consistent with this goal. It provides information on the trends, opportunities, and options to improve oral health for children at lower cost through the best use of prevention, disease management, and care coordination.
Upcoming Events
Integrating Oral Health into the Pediatric Medical Home.
From the First Tooth is holding a conference on Friday December 11, 2009 at the Hilton Garden Inn Freeport ME 8:30 AM -2:30 PM.
More details here
Flu News for Dental Providers
airborne infection isolation room (not indicated),
N95 respirators and alternate respiratory protection,
dental health care personnel with influenza-like illness.
Next Quarterly Meeting:

December 4th,

9:45 AM - 2:30 PM MCD Augusta
Lunch is provided, but let us know you are coming.
Training Available
KOHP provides training,on how to do oral assessments with young children, provide caregiver guidance and early prevention techniques- including fluoride varnish.
This training for healthcare, childcare and other family service providers is available at no charge. KOHP has also begun to offer a "Train the Trainer" course for those interested in delivering this curriculum.
For more information on scheduling a training or becoming a trainer, contact:
Become a Word of Mouth Contributor
Share your oral health events, acheivements, ideas and goals on Word of Mouth, the e-news for everyone who cares about improving oral health in Maine. Contact
sshed@mcd.org
with your ideas.
The mission of the Maine Dental Access Coalition is t

o advocate for and improve access to quality preventative and comprehensive oral health care for all Maine people.